Workshop highlights: eXtended Reality (XR) technologies for PSS design
Nowadays, multisensory virtual experiences of products and service mock-ups are envisioned to become a commodity in the engineering design toolbox to support design decision-making in an early stage.
The need for complete engaging experiences in PSS design is mentioned regularly both in an academic and industrial setting, mainly as a way to improve the understanding of a design concept, making it possible for non-experts (e.g., non-engineers coming from different disciplines and with different backgrounds) to contribute with their idea and knowledge to the creation of innovative, value-adding solutions.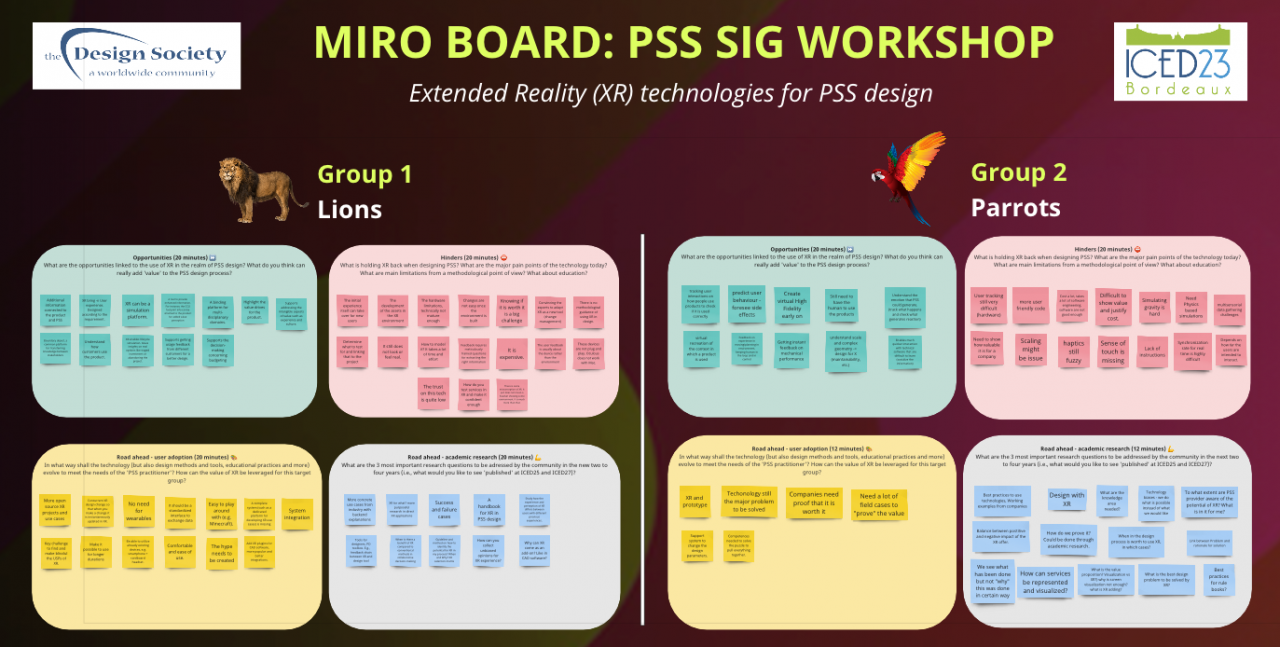 The workshop has gathered 25 motivated ICED23 participants to discuss the use of Extended Reality (XR) technologies to design PSS. Researchers, investigators and practitioners have been involved in a dialogue related to how XR technologies are envisioned to benefit the PSS concept generation process, from sketching to design reviews, facilitating an open dialogue in the team. They have been divided into smaller groups to collaboratively reflect upon how immersive virtual worlds can blend reality and digital artefacts to provide a feeling of presence and support synchronous/asynchronous communication among designers, either co-located or remotely. 
The main results of the workshop have been collected in these Video Highlights accessible on the Youtube platform.